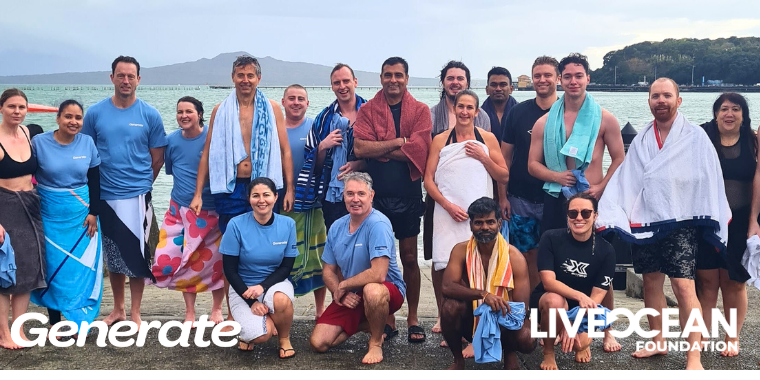 Last week members of the Generate team and a crew of Generate accredited advisers across the country took part in the Live Ocean Mid-Winter Dip! 🌊


This was our fourth year getting involved, to help raise awareness around the need to restore and protect our ocean.

Generate pledged to donate $500 to the Live Ocean Foundation for each of our team members who took the plunge, and we're absolutely over the moon to share that with 62 team members (and a few super keen doggos) getting wet, we raised $32,000!
The Live Ocean Foundation is a registered ocean conservation charity founded by Olympic gold and silver medalists Peter Burling and Blair Tuke. Live Ocean's mission is to drive positive ocean action in New Zealand, because a healthy ocean is crucial for a healthy future.
Thanks so much to the team for getting in the water for such a great cause - and to our friends at Forsyth Barr Limited who took the dip with us in Auckland.